Our website offers a complete list of courses featured on PDG University as well as previews of some of the most popular PDGU videos.
Click here for the list of videos and the previews.
What is PDGU?
PDG University is an online learning management system that provides how-to videos for frequently performed adjustments and repairs to our wheelchairs in the field.
Why should I sign up?
This powerful tool features easy-to-follow instructions, quizzes, and corresponding manuals and charts that will make you an export in PDG chairs and will allow you to complete your job more quickly and easily.
So, why should I sign up?
It's not only free, but you will earn an instant reward for signing up (see details below), and you will also qualify to participate in quarterly draws for gift cards and other prizes.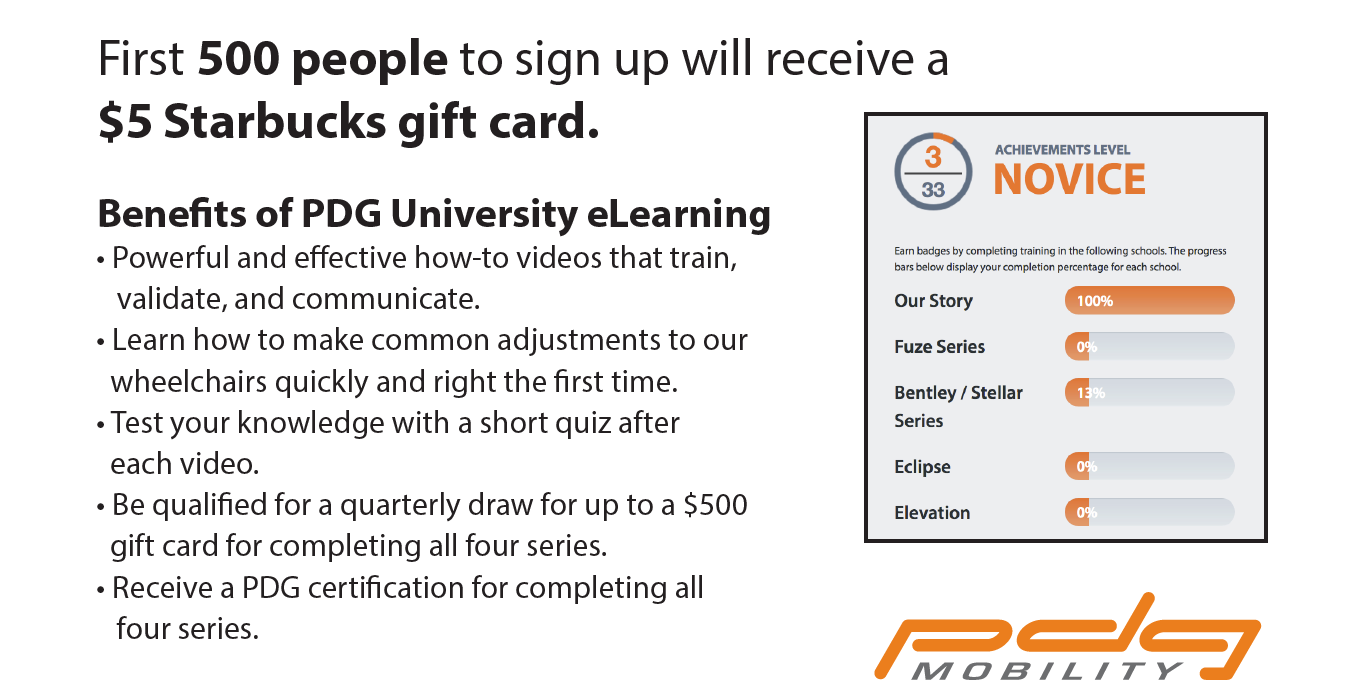 ---


Learn more about PDG Mobility and our Wheelchairs: pdgmobility.com